I noticed on Facebook a few weeks ago a 5 day black and white photography challenge was doing the rounds, the rules were simple:-
If you are nominated you have to take and upload 5 photos that are converted to Black and White on 5 consecutive days
It will be a new photo every day taken on the day although some people tended to look through their photos and do a conversion to black and white
When you upload a photo you nominate another person to take on the challenge
Anyone you nominate for the challenge cannot nominate you and similarly anyone they have nominated cannot nominate you
I did think I had got away with it as one of the people who was involved in it is a Lady I have only met once about 11 years ago,  she is friend of my wife and we have only become Facebook friends as we are both keen photographers however she nominated me, to be fair she did e-mail me afterwards to make sure it was okay. Well I do like a challenge after all I did a photograph every day for a year known as the 365 but I happened to pick a leap year so did a 366 so how hard could it be?
Well I quickly remembered how tough the 366 was for me, added to this was the fact I work full time so there was very little light in the morning and the evening, additionally I would for 3 out of the 5 days go straight home from work to walk our dog so she could have a good run before it got dark.
Anyway I did it so here are my photos:-
Day 1 – Otter Head Budleigh Salterton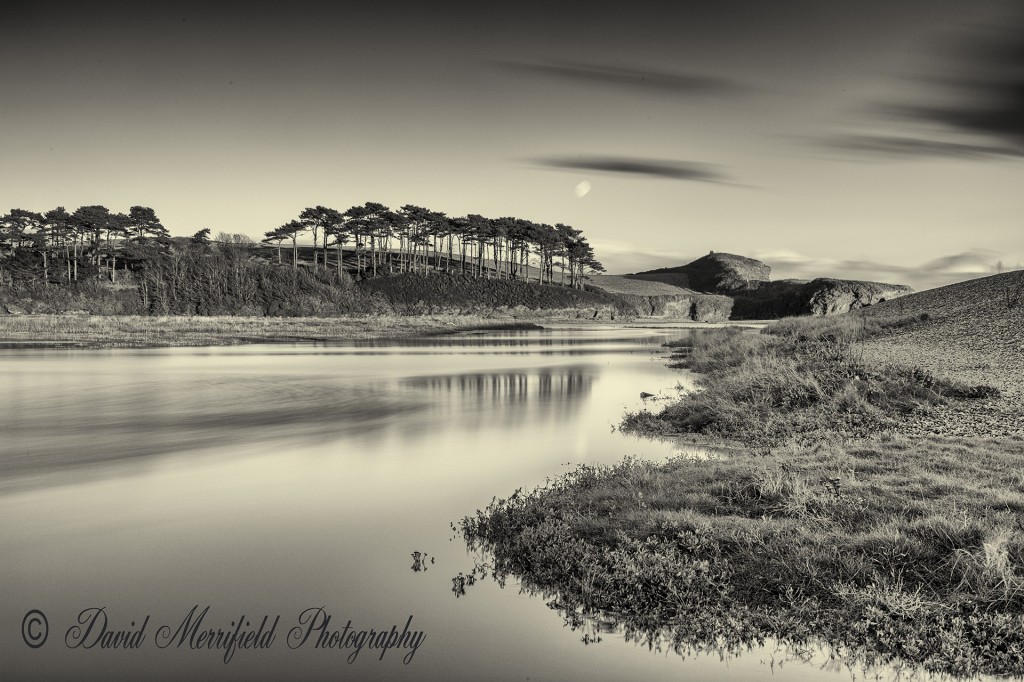 I was driving home from work on Day 1 and could see some lovely clouds, I took a slight detour into Budleigh and drove into the main car park, the light was amazing so I decided to try and get a bit of movement in the shot, for this photograph I used my Canon 6D, 24-105L lens and a Lee bit Stopper ND filter with a 101 second exposure. Obviously the camera was on a tripod and a remote shutter release was used, the image was processed initially in Adobe Lightroom and the Black and White conversion was done using NIK Software – Silver FX-Pro.
Day 2 – Colaton Raleigh Cob Wall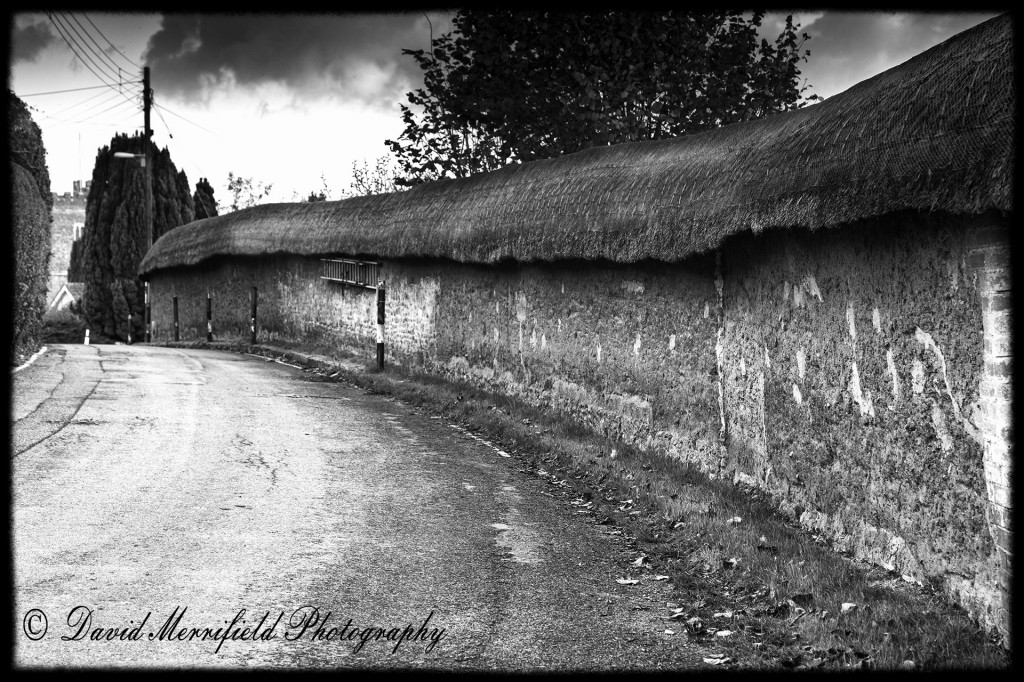 This amazing wall is literally a 2 minute walk from our house and surrounds a house called Place Court there is a little bit of information on the wall here.
This was photographed handheld using my 6D with a 24-105L lens again the black and white conversion was done using NIK Software – Silver FX-Pro.
Day 3 – Next Doors Horses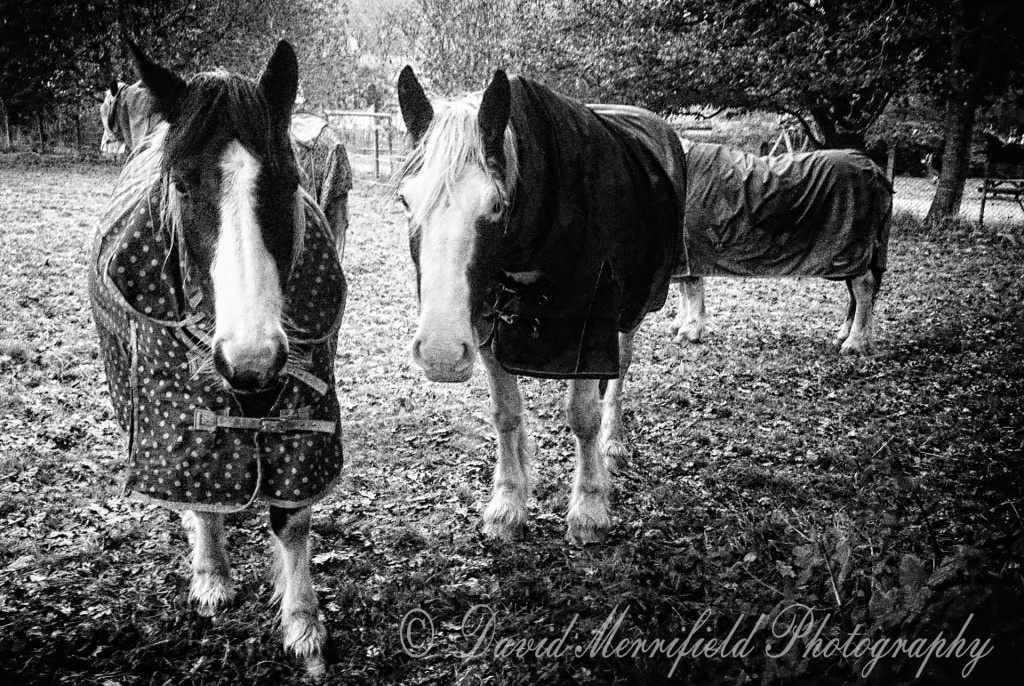 Day 3 was a bit of a struggle as the weather was pretty attrocious, high winds and heavy showers. When the rain stopped I seized the opportunity to take our dog for her walk to minimise a soaking and started to contemplate what photo I would take for that day, I was resigned to the fact that it was probably going to be an indoor shot. But then I noticed our next door neighbours horses had been moved to the field and they had come to say hello! There was a problem I did not have my camera with me but I did have my phone which does have a fairly decent camera built in so I took a few shots.
Processing this image was a little trickier as there was a fence between the horses and me which I removed in Adobe Photoshop using the clone tool, I then did the conversion to black and white using NIK Software – Silver FX-Pro. The phone I used to take the photo on was a Sony Xperia Z1 Compact.
Day 4 – Colaton Raleigh Church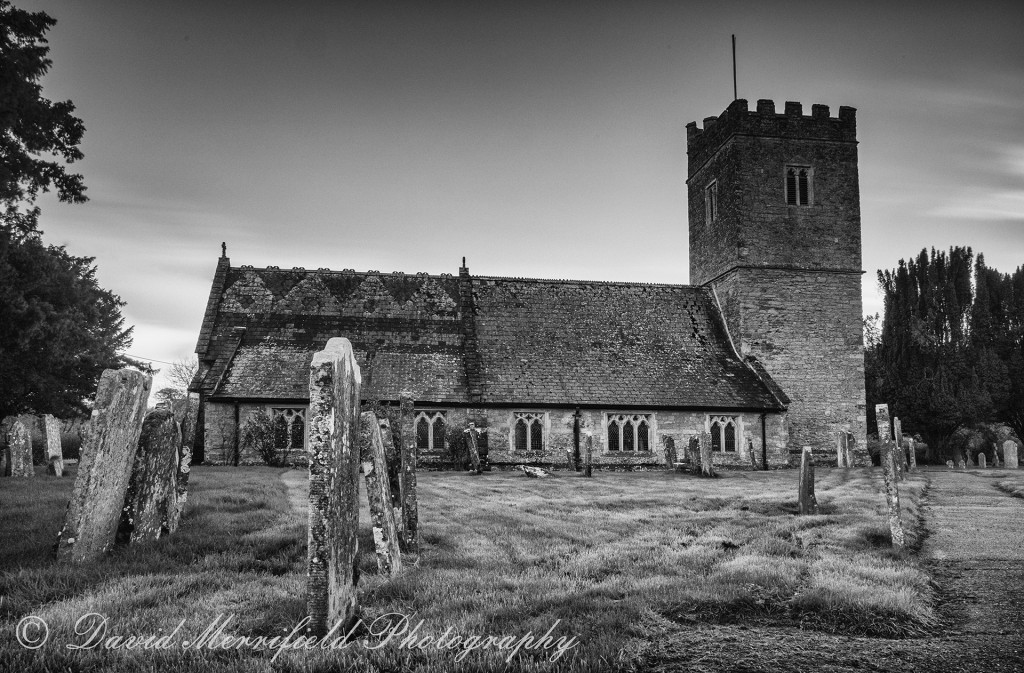 I had this shot planned from day one, given the poor weather I was hoping for some dark moody clouds, sadly on the day there were only a couple of grey clouds but they were moving quite fast so again I used my Canon 6D, 24-105L lens and a Lee bit Stopper ND filter with a 141 second exposure time. Again the image was processed in NIK Software Silver-FX-Pro.
Day 5 – Willow the Dog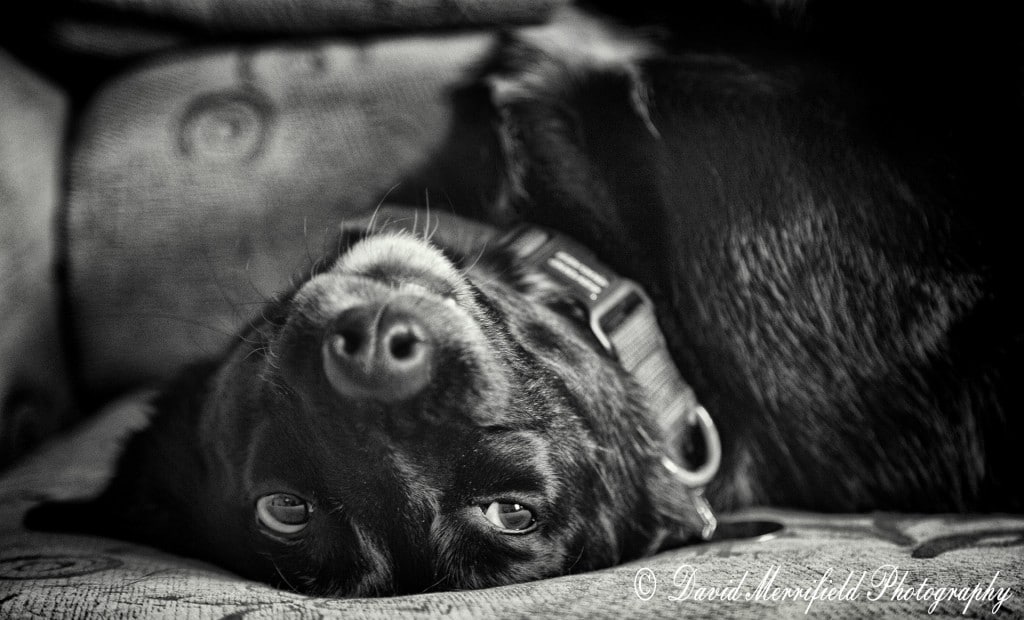 Well you have heard so much about her it is time for you to meet Willow the dog, she is a 6 year old Labrador Collie cross and quite a character as well. I thought no challenge would be complete without at least one picture of her, for this shot I used my Canon 6D with 24-105L lens, I shot this using natural light and no flash I did have to bump the ISO up to 1250 however the 6D can handle this ISO level very well. I won't mention what software I used to convert this to Black and White as I think you may have noticed a pattern emerging.
Conclusion
I really enjoyed doing this challenge, the time scales added a bit of pressure in a good way, I had to work around the weather, the lack of daylight available to me and my life, it also gave me an incentive to start using black and white again, I love black and white images but it is important that the photograph is taken with this in mind. Photographs can of course work equally well in colour or black and white in some cases.
If you are want to do black and white then most decent photo editors do have a set of black and white pre-sets which usually go beyond those in camera however if you want ultimate flexibility then it is well worth looking at some of the commercial plug ins (I am not sure if I mentioned Silver-FX-Pro by NIK Software 😉 ).
If you are serious about photography or just want to become a better photographer then always challenge yourself, something like the Black and White challenge or the 365 is a great way to do that.